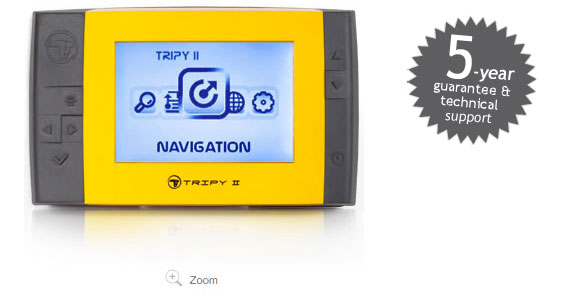 The GPS Tripy II "Europe Pack"
The only motorcycle GPS offering "tourist route" option
500 pre-recorded tours and software for creating your own
Very robust, completely waterproof, 16:9 screen, 15 hr battery life
TRIPY II is the ultimate high-legibility GPS Sat Nav system for biking adventures. The GPS technology instantly works out the fastest, shortest or "most scenic" (tourist) route to your destination. Its user-friendliness and passive safety features are unrivalled. All the benefits of GPS TRIPY II
In the box
GPS TRIPY II (Europe or France)
+ RoadTracer Pro software
+ Li-Poly battery pack
+ USB cable & connector & charger
+ 2 coloured front panels
+ 3 RAM-Mount attachment systems: 6001, 6004, 6073
+ 1 SUCTION CUP suited for MC windscreens as well as car and off-road vehicles: 6072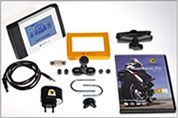 Add to basket
Check out now
Payment
Bank cards
Paypal
Transfer
Delivery
48 hrs free delivery in the European Union for orders from €500.
Satisfied or your money back
You are not satisfied? No problem. You have 14 days after receipt of your order to return it and get your money back. You take only at your expenses to return the equipment in its original packaging to our address.